These medicines are sustainably harvested & organically cultivated.
Many of which are seasonal creations made in small batches & limited in supply.
Oregon Grape Oxymel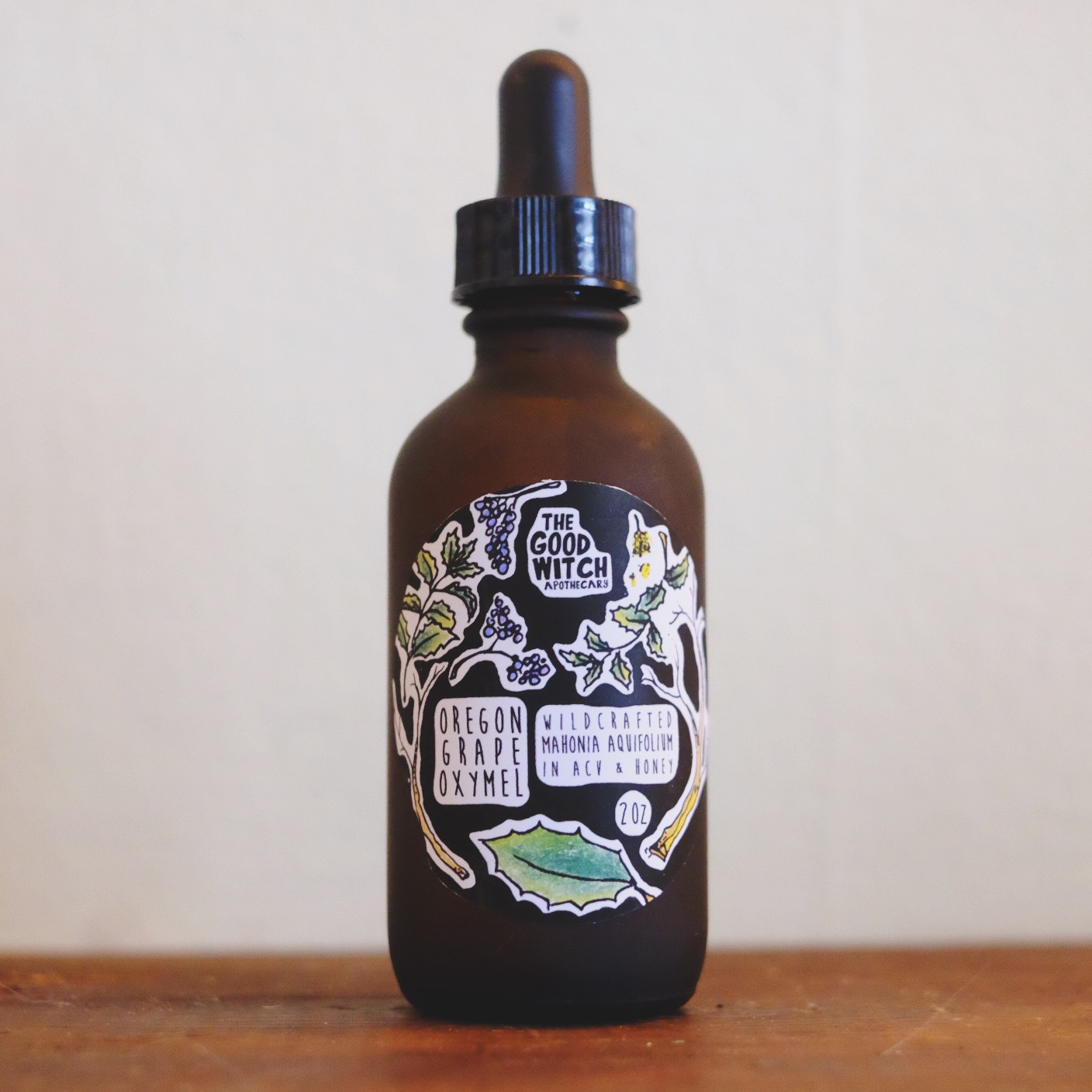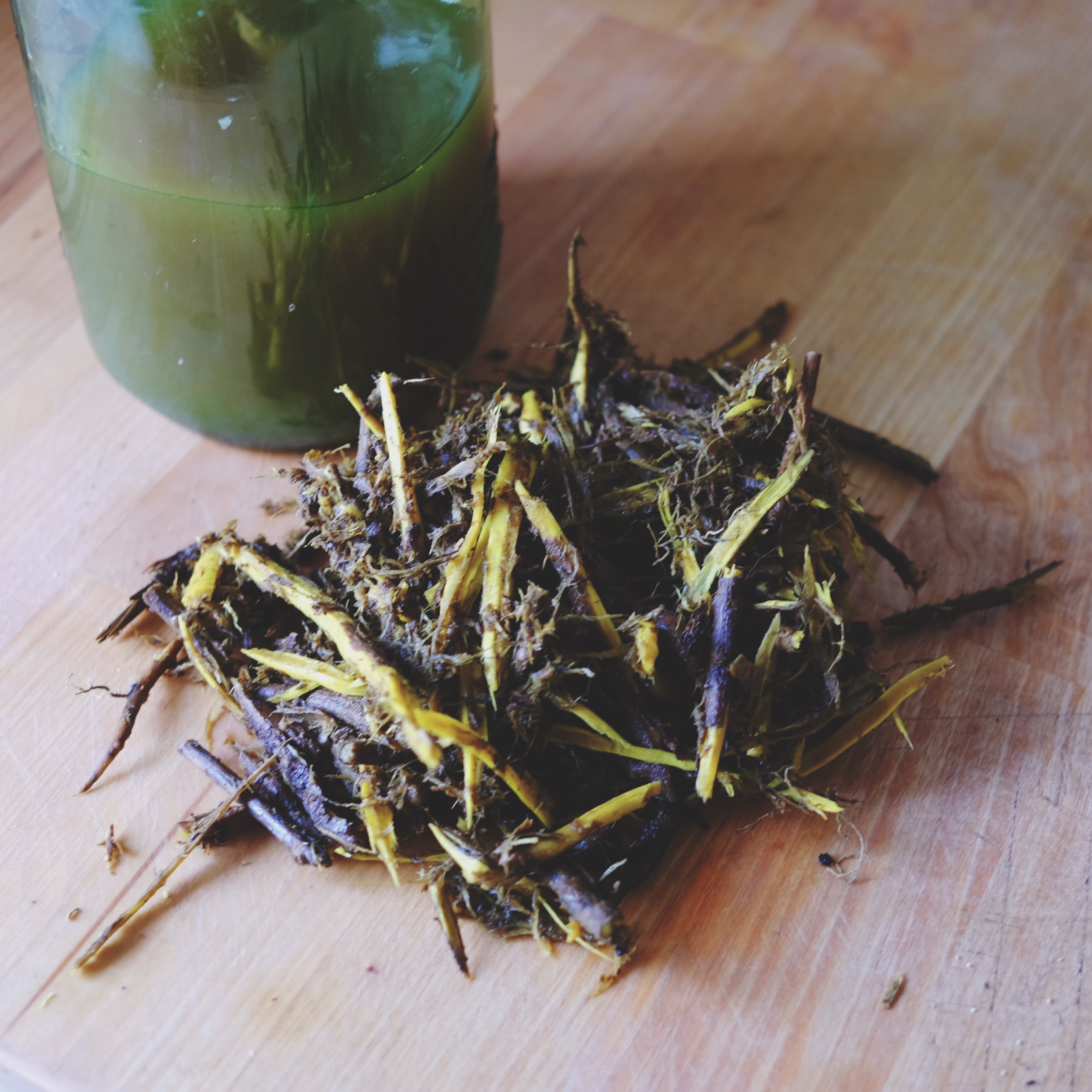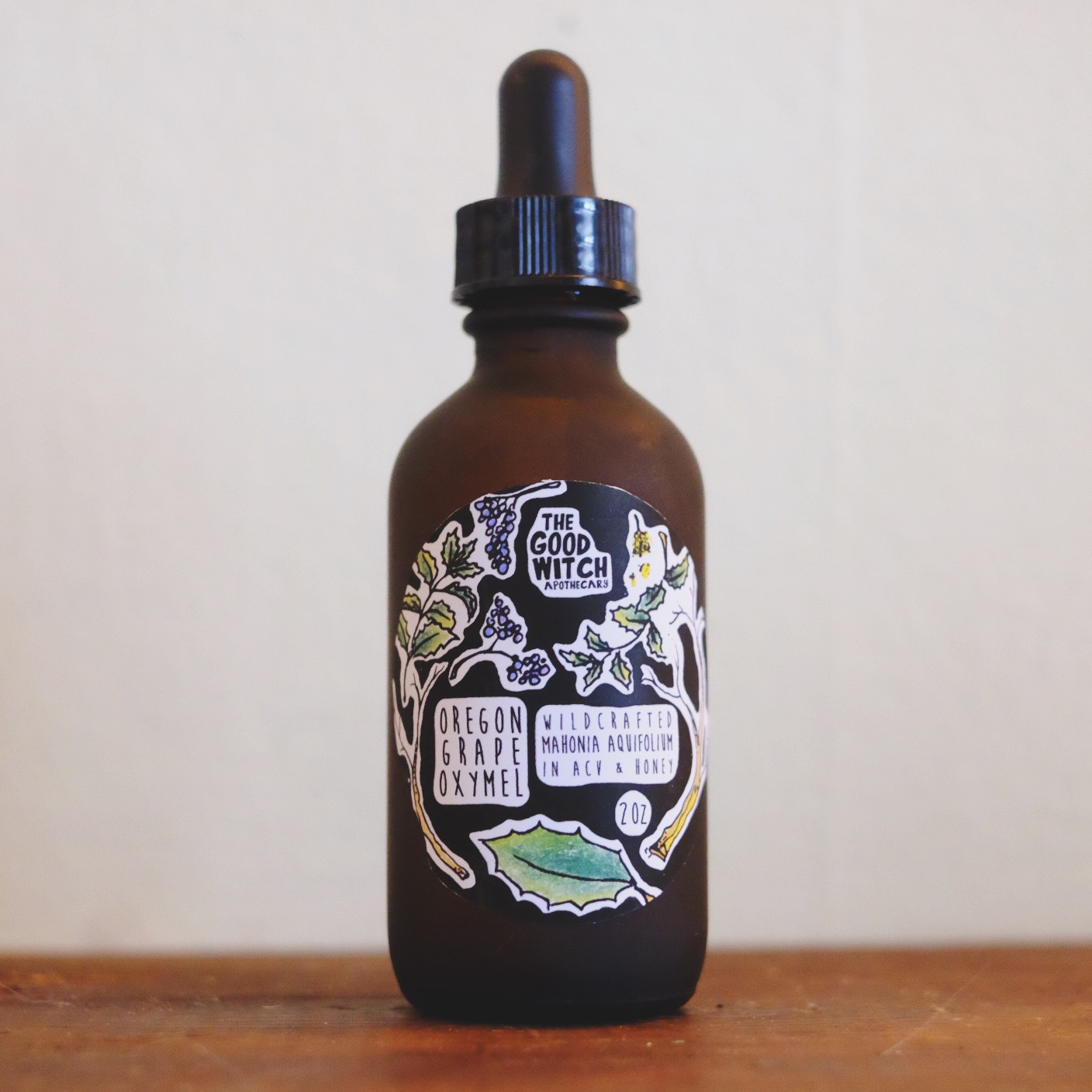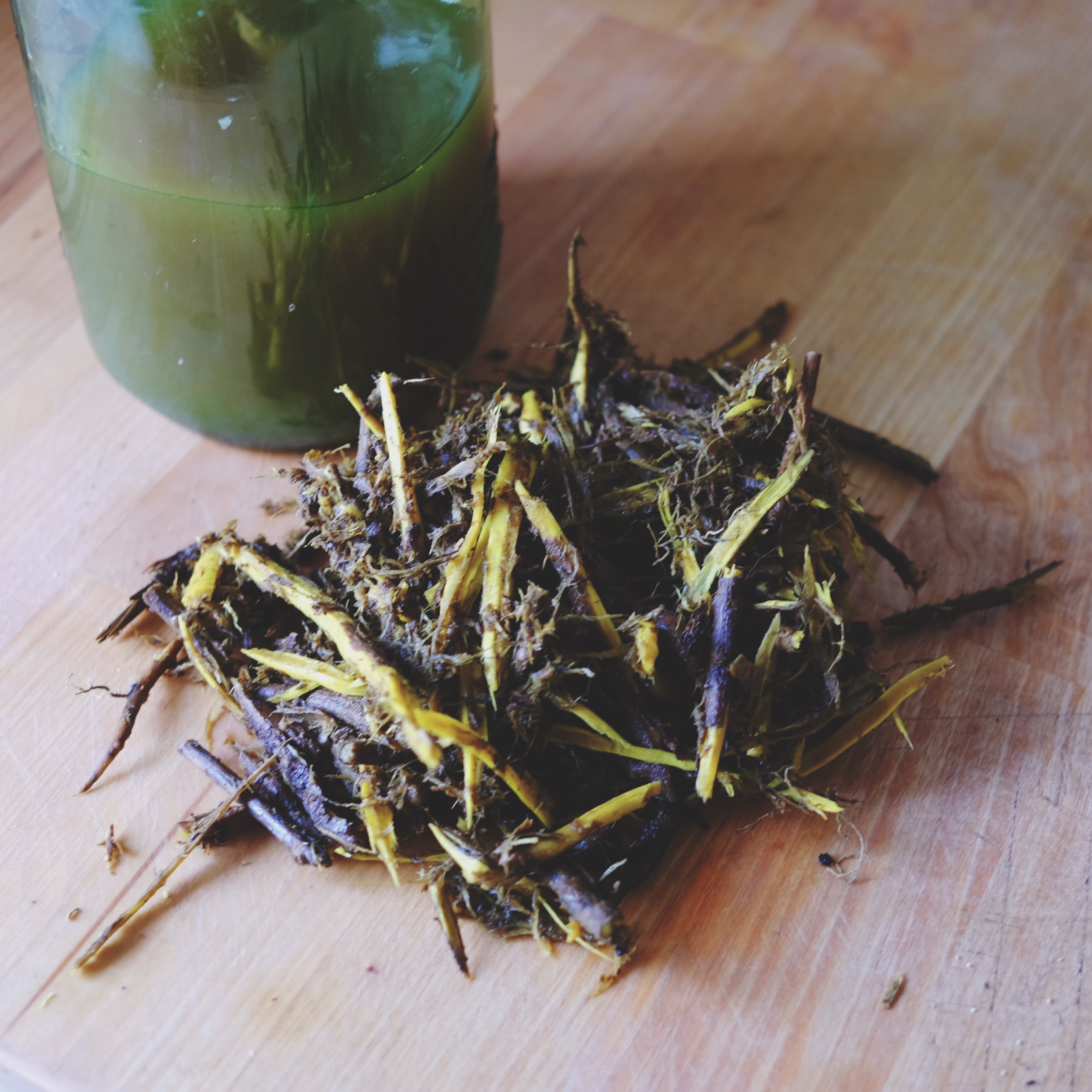 sold out
Oregon Grape Oxymel
2oz
Wildcrafted in a damp valley at the north fork of the Yuba River, where the snow melt is never dammed, ladybugs can be found gathering in the thousands, fall morning dew remains day after day, here is where Oregon Grape thrives. Its bristly leaves adorned with long slender pine needles, the waxy purple summer berries long gone. Layers of humus woven with seasons of leaf debris. It spreads its rhizome creating a web of yellow staining roots in the dense acidic soil. Each root harvested selectively, leaving many many more to continue their spread. Washed in the rain soaked river below the mudslides that reveal deposits of clear rainbow refracting quartz.
Oregon Grape - a potent bitter that helps stimulate digestion via the bitter receptors throughout the gastro system and signals the gallbladder for increased bile production & excretion, helping support the liver. Its affinity for the liver may make it useful in conditions that manifest on the skin such as psoriasis & eczema. It is also antimicrobial - especially beneficial for the mouth.
This oxymel can be taken in small doses (10 drops or so) as just the slightest amount of bitter taste is needed to stimulate digestion & liver function. Although it is quite yummy...
Ingredients: The cambium layer of fresh surface roots of Mahonia aquifolium, raw organic apple cider vinegar & linden flower honey.
Not for use in pregnant or nursing folks, or those with conditions of the gallbladder.
* * * This information is for educational purposes. This information has not been evaluated by the Food and Drug Administration and is not intended to diagnose, treat, cure or prevent any disease. * * *