These medicines are sustainably harvested & organically cultivated.
Many of which are seasonal creations made in small batches & limited in supply.
Osha & Elder Oxymel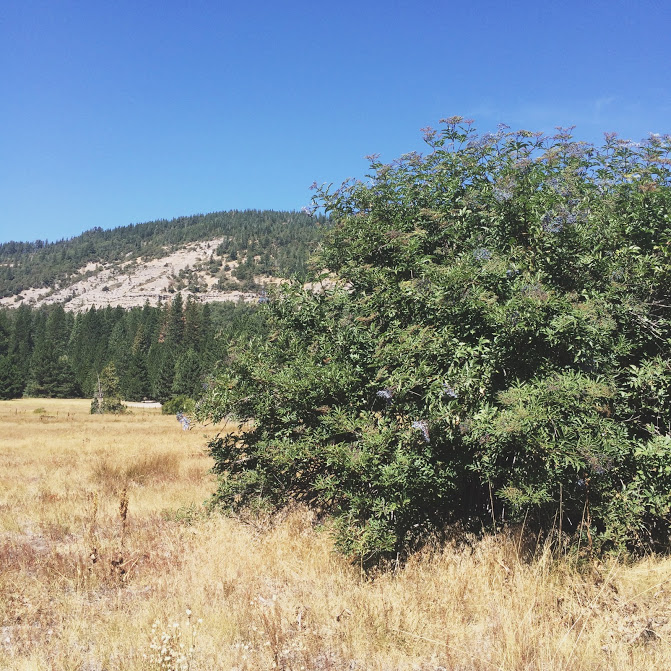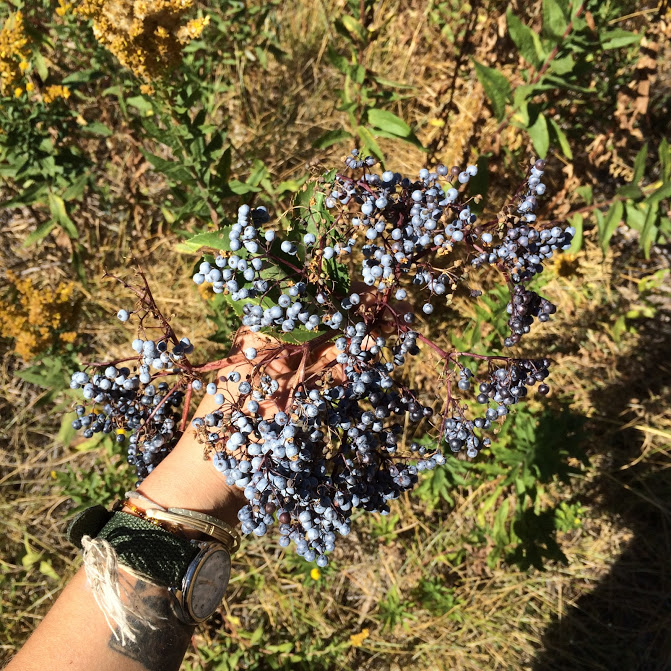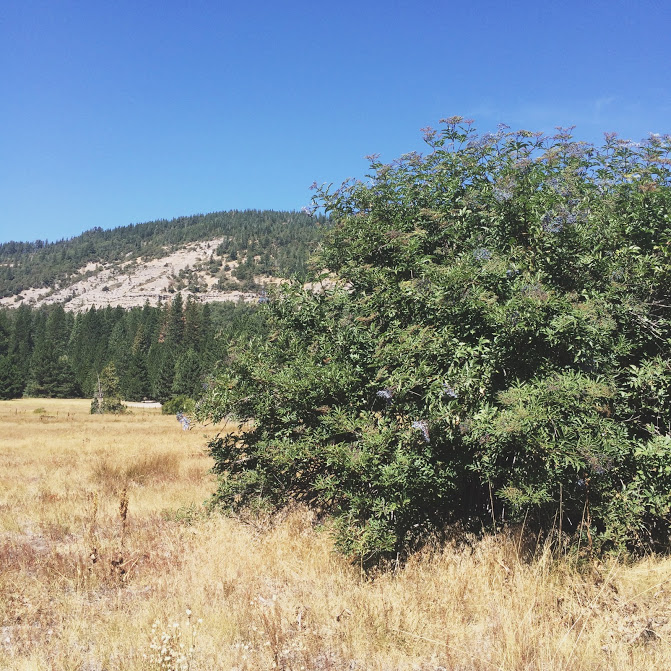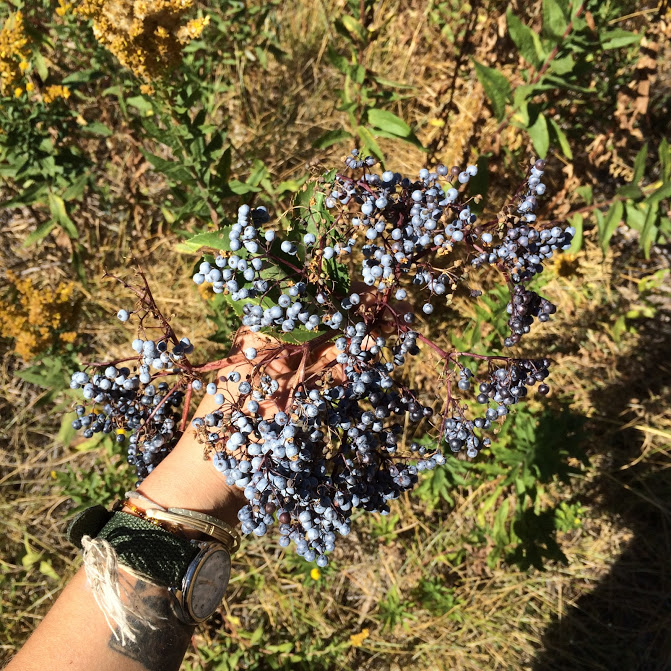 Osha & Elder Oxymel
A remedy crafted from the Sierras - Osha & Elder Oxymel brings together a powerful blend to help boost your system to endure whatever may come its way - especially the achy-tingle in the throat feeling before an influenza of sorts.
Best taken at the first sign of cold/flu/immune weakness. 30 drops in a little warm water, up to 5x a day. Not for daily use!
Ingredients: Wildcrafted Osha (Ligusticum grayii) root, Elderberry (Sabucus nigra), Nevada County raw honey, organic apple cider vinegar.
The Plants
Osha (Ligusticum grayii) - Native to the wet forest floors of the high western ranges - it's populations are many yet elusive, rendering it at risk/endangered for some, but in locations where it's presence is dense, it gives permission for sustainable and useful harvest. A member of the parsley family, it is identifiable by its hairy base and acrid spicy scent. A powerful remedy against viral infections, esp. with tendencies towards sore throat/bronchial infection & discomforts. Osha is warming and drying - may agitate hot/dry constitution - combines well with cooling and moistening herbs (licorice, marshmallow)
Elderberry (Sabucus nigra) - A well known remedy for cold/flu, elderberries support many functions of the body including immune support in the instance of a viral infection - no hardcore science here but one of the active constituents in elderberry has been shown to rapidly dismantle the method in which the influenza reproduces within our healthy cells - literally stopping the flu in its tracks. Elderberry acts against a specific enzyme - neuraminidase - found on ALL strains of influenza - making it a broad spectrum anti-viral, compared to certain...e'hem..."shots". Elderberries are cooling and astringent - pairing well with Osha - to move and clear heat from the body - as well as moving and drying up abundance mucous. Immune supporting, alterative (helping detoxify extracellular fluid, the junk yr body spits out when its fighting intruders) and rich in flavonoids for cardiovascular support - we love Elder!
* * * This information is for educational purposes. This information has not been evaluated by the Food and Drug Administration and is not intended to diagnose, treat, cure or prevent any disease. * * *